On the following pages well give you the opportunity to get an impression of the comprehensive range of K-implant.
Besides a variety of endoprosthetic implants, primary for the hip, knee and trauma care, we offer many other products in addition to the surgical/orthopedic department.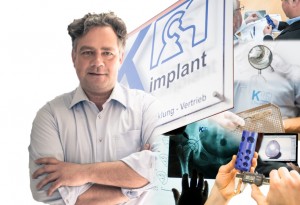 You can reach us at following contacts:
Phone: +49 (0) 5131 48 42 60
or +49 (0) 5131 441773
Fax: +49 (0) 513148 42 59
Email: info@k-implant.de
For any questions do not
hesitate to contact us.